Why You Need to Update WordPress Plugins
WordPress is a useful, powerful content management system (or CMS), that gives you an intuitive administrative interface. This allows you to manage your website and its content efficiently. Believe it or not, WordPress was originally developed as a blogging software. Today, it has grown to become one of the world's most popular and widely used CMS for businesses, bloggers, and individuals alike.
There are many features within WordPress that can make any website soar, and any business successful. In addition to its features, WordPress constantly provides updates to its themes and plugins. Why should you keep these updated regularly? Below, we'll explain why it's extremely important to update WordPress plugins for your website.
Improve Security & Bug Fixes

WordPress is a free open source platform. This allows developers to extend its functionality and usefulness by creating plugins and themes that integrate with the software. However, since the source code is readily available to the general public and your potential customers, it can attract hackers who try to exploit your website's security vulnerabilities.
To prevent this from happening, WordPress regularly provides updates to amp security and bug fixes. While these updates fix bugs and security vulnerabilities, they often come with amazing new features and functions.
For business owners, it is extremely important to keep up with WordPress updates. If not, your website not only becomes vulnerable and at-risk for hacking, but you may also miss out on brand new features and improvements that can help your business succeed.
New Features
As mentioned above, keeping up with WordPress updates often brings cool new features for your website. Some of these new features include:
Improved theme installation
A new gallery widget
The option to draft and revise posts with scheduling
oEmbed support for text widgets (which, for example, allow you to embed your Facebook Live stream)
Improve Loading Speed
Updating WordPress plugins and keeping up with new releases often improves your website's speed. Loading speed is extremely important when running your business online, as it can retain or repel customers. Statistics show that website loading speed over 1 second kills your online visibility—and ranking. Thus, speed is a very important factor in SEO and improvements in page loading speed plays a huge role in reducing bounce rates and keeping your visitors engaged. By keeping WordPress updated, you ensure your website is receiving optimum performance benefits.
Functionality
While updating your WordPress plugins improves your overall functionality, it can potentially be problematic as well. For example, leaving it too long to update increases your risk of being hacked, losing data, and potentially increase the likelihood of compatibility issues.
However, keeping your WordPress website regularly updated ensures:
Your website is secure from the threat of malware
Your data remains intact
Your website remains functional without downtime
Faster loading speed and repelling bugs
You have access to new features
Keep Backups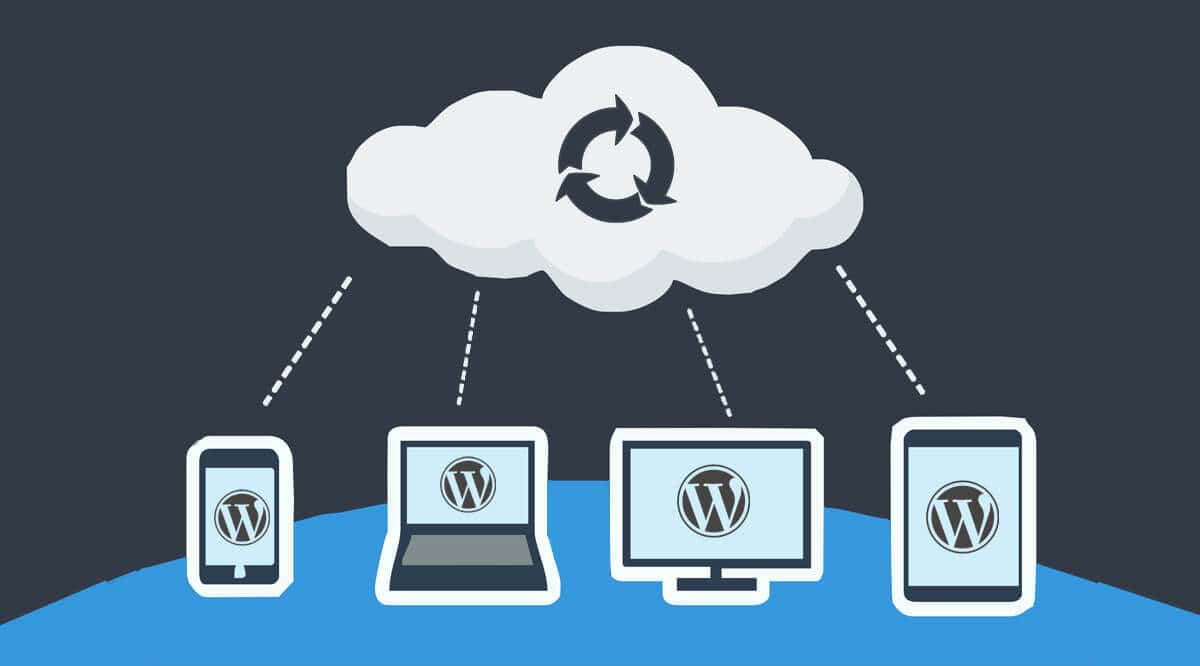 Using WordPress for your website comes with having a variety of 3rd party plugins and themes running. Each of these components are built to be compatible with the latest version of WordPress at the time of release. If they aren't also updated on a regular basis, they may no longer be compatible with the latest version of WordPress; which could break your website. However, there's a solution: keeping backups.
Keeping a backup of your website is absolutely essential to maintaining and regularly updating your business website. If, for any reason, an upgrade breaks your website, you can simply refer back to the latest backup. From there, you're able to figure out which plugin or theme is incompatible. At Rise Local, we help you fix any compatibility issues so you don't have to take time away from running your business.
Choose Rise Local
For reference, it's always a good idea to check the compatibility of your plugins and themes before you update WordPress. Additionally, it's also advised to purchase or download from a reliable and reputable source when selecting plugins and themes. Always make sure there's a clear history of version updates, and that continually providing updates yields no issues in the future.
At Rise Local, we meticulously and methodically produce state-of-the-art content and marketing campaigns at the lowest possible costs. Our process and platform works efficiently to ensure your business website's success—without wasting time or money. To find out how we can help your business grow, call our office today to schedule a visit.